What does this term mean in regards to slots? The volatility of a slot machine is a benchmark for the level of risk. It tells players how often they can expect slots to payout. Overall, with online slots there are three levels of fluctuation – low, medium, and high.
A low volatility slot machine rewards players with frequent, small wins. With a slot machine with high variation, the game triggers big wins, but at a slow pace. Since low volatility slots don't pay off very much, it's the highly volatile slot machines that primarily attract players' attention.
Medium volatility – The first choice
Be aware that winning a big jackpot on a slot machine isn't easy and can be frustrating. Hence why the most popular slot machines are those with medium volatility. These slots have attractive enough earning potentials from CA$1,500 to CA$50,000. Slots of this scope are often the ones you see on the front lines of top-performing online casinos. Featured on slots sites like Villento Casino, they payout jackpots every day. This is one reason why this online casino is ranked number one on our page for Canada's best slot machine Sites.
High volatility slots
High fluctuation slot machines pay the biggest jackpots. The higher the prices of these games, the higher the volatility. Whenever you hear about a multi-million jackpot won on News sites, you can be sure that it was on a progressive slot. Progressive games compare to wheels of fortune or the lottery.
Taking risks
Highly volatile slot machines are the riskiest. Besides, you have to bet a lot of money to maximize your chances of winning. It's not uncommon for players to complain in forums about these games. It might be surprising that some players fail to win even after spinning the reels hundreds of times. Thus, avoid these games if you don't have the patience. It's the same principle as the lottery – there are many participants and very few winners. On the other hand, any player who has a winning streak on a progressive slot with a big jackpot is largely rewarded.
Low volatility
Low volatility slot machines are games where there's not much difference between the minimum and maximum payouts. These RTP slots guarantee fun with frequent small wins, without taking too much risk. No matter how long your playing session is, you can always trigger winnings with this type of slot. On the other hand, don't assume that playing long hours on these slots generates big profits. A slot always gives the casino THE advantage, even if it has low fluctuation.
Advantages of low volatility slots
Have fun without taking unreasonable risks,
Play for a long time with a small budget,
Be satisfied with small gains,
Recommended for casual players,
Ideal for beginners.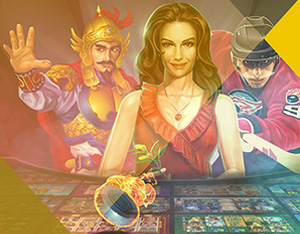 Casino Action
If low volatility slot machines appeal to you, Casino Actions site has an ideal selection of games. There you'll find low budget slots where you can often win jackpots. These slots, of course, can't earn you a fortune. However, with a little luck, you can win a few hundred dollars (or even thousands if you're lucky) without taking too much risk.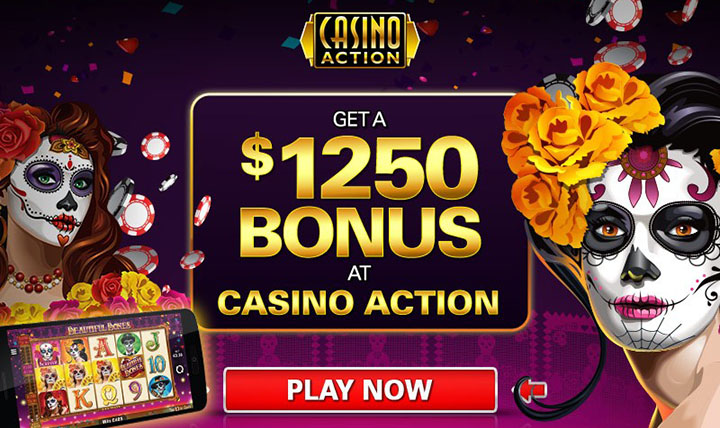 PLAY ON CASINO ACTION
Medium volatility slots
Moderately volatile slots are a fair compromise. These medium-variance slot machines have jackpots between CA$1,500 to CA$150,000. You can win over 1000X the money wagered on each spin. In addition, these slots are original in that there are combinations that activate free spins. These free spins multiply the winnings through bonus options.
Price-quality ratio
In terms of value for money, a slot of medium volatility is ideal. The RTPs of these slots are between 95% and 97%. If this type of game tempts you, the Casino Action site is a good place to start. These games are among the most played at the most profitable online casinos.
Advantages of medium volatility slots
The best compromise between the bets and the sums to be won,
You can win over CA$25,000 with a starting bet of just CA$10,
Slot symbols increase the chances of winning (Joker, Wild and Scatter),
Enjoy victories without having to bet too big.
Volatility in a nutshell
Although the creators of online slots don't always provide information about a slot machine's variation, there are clues to determine it. The best index that defines volatility is the return to player (RTP). The other clue is the total amount to win. If a slot pays out small pots, it has low volatility, and at the other extreme, if it pays giant jackpots, you are dealing with a high volatility slot. The happy medium is with slots that payout regularly (average volatility), but with a potential payout cap of around CA$50,000.
Last updated on May 27, 2021 by Alex